Does your website look tired and dated? Do you need to get the WOW back into your web presence? Great eye-catching designs are now available for all websites. We can help…

Do you need a turnkey solution? Your new website design, development, implementation, and support all taken care of. Our "no worries" solution, you only need to be the Editor; we take care of everything….

Need to update selected content, having site access issues, inadequate quality data backups or website security concerns? We offer a range of support services to cover your website.
Quilting Fabrications
Quilting Fabrications is a turnkey solution for an online quilting related business. The design must be visually attractive to visitors, including a shopping cart, blog and email subscription.
Bay Quilters
A full redesign for this quilting membership site. The existing MS Windows Server site was in need of an urgent update.
Creative Siska
Creative Siska is a new design for a patchwork quilting related business. The target audience is primarily located in Australia and Indonesia making the site multi-lingual.
InFocus Photography
The InFocus Photography website is designed as a demonstration website.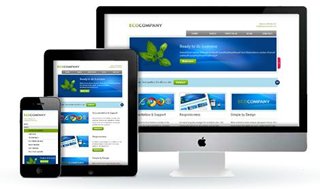 So what is Responsive Web Design? In non-techy speak, it is about enabling access to the content of web pages, no matter on which device (mobile, tablet, laptop or desktop PC). A responsive web design has the ability to dynamically reconfigure website content to the screen size of the device. A standard website is optimized for PCs or laptops. However, if a visitor browses a website in a tablet or smartphone and the pages are not optimized using responsive design,  the user experience may not be ideal.
Fashion or Fad? You be the judge, this website is a responsive design. Try minimising the width of your browser to see what happens as the screen adjusts. Now try that with some of your favourite websites! The trend now is clearly for responsive websites.
Do you need a responsive website design? Latest estimates are that approx 50% of web browsing is undertaken using a mobile device. If you understand your site visitor demographics, then the answer becomes clearer. For example, I recently traveled for an extended period and what I noticed was the pervasive use of tablets – everywhere! People were clearly using tablets to plan and plot their travel as they went along. If my business was in the travel industry, my answer would be yes for a "responsive design" website. Another important factor to consider is the lifespan of your website. If you wish to future proof your site for several years, then in my opinion, supporting mobile devices is a very good idea.
"I run a small B&B and wanted an improved web presence, something that would give people a better idea of our property and also where they could make a reservation.  I approached Glen to discuss what he could do.  I was very pleased not only with the end result but also the way he approached my request.  Nothing was too much trouble.  He took the time to understand and document my needs and was in regular contact throughout the process to ensure that he was capturing what was required.  I was  given the opportunity to test the site during development and we discussed several options where there were several ways of doing something.  When it came to hand over time Glen took the time to walk me through the site and also the user manual that he had prepared.  All in all I am very pleased with the process and result.  Thank you Glen."
Ready to get started?
Contact us today to discuss your online business