Frequently Asked Questions
Before contacting us, please browse our FAQ
How long does it take to deliver a website?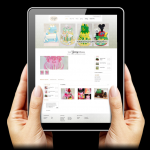 There are many tasks to complete for any new design, but generally we could create a small site of 5-6 pages in about 4 weeks.  Of course, a simple one page "landing page" design would take a lot less time.
How much does a website cost?
Every site is different and pricing depends completely on the features and complexity of the design. Our pricing is usually fixed quote for most jobs, therefore no surprises. As we are a small business with low overheads, our prices are very reasonable.
What are your terms?
We generally take a deposit to begin work on your web design. The final balance will be paid just before the site goes live. The design proposal will outline the relevant costs, timeline and payment milestones.
What do I need to get started
You'll need a general understanding of what your after and a clear goal for the website. eg. "sell products", "take bookings", "run a membership"  "enhance credibility"etc.. We can guide you through these questions and more during our planning stage.
How do I manage and update my website?
With your website on a modern WordPress CMS system updating your content is very easy.  You'll be able to update content, images, add testimonials, blog posts etc. from any computer connected to the internet.
Do you sell hosting?
No, we do not sell hosting. We are a hosting reseller, but our hosting is solely for delivering our Makeover or Turnkey packages.