Services
We offer a range of additional services to support your business

Support Services
The scope of Client Support may take many forms. It depends on your needs. Very hands-on clients may require little regular support. They only need our help during "special" circumstances.  E.g. security issues
Clients who only wish to add or update the content of their website may require a higher support package. These clients do not want to be involved in their website's technology or ongoing maintenance.
Typical Support Services include:
Website health checks regularly.  E.g. Analyse site logs, clean comment spam etc.
Site data backup regularly. ** A site is only as current as of its last backup. What would be the impact if you lost your data?
Applying patches and updates – addressing site security and bug fixes etc.
We aim to eliminate the stress from managing your site. Tolmie Systems can offer cost-effective, customised support packages covering our websites. Please discuss your requirements with us.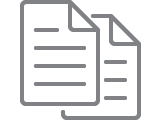 Training and Documentation
Tolmie Systems has many years' experience in the training and documentation field.  This experience involves business process analysis, writing technical documentation, and developing and delivering IT training packages.
Therefore we can offer to our Clients:
Website training services e.g. instruction on updating your web content
Write customised User manuals or process documentation.

Ad-hoc Services
This service covers any additional activity you may need, costs are determined on a quote for service basis. We would scope out then provide a cost-effective quote. It is very flexible to address your specific issues.
Examples of this type of service include:
Having trouble updating your website – we will go in and update the content for you
Obtaining and installing a new domain
Adding a new website feature
Temporarily filling in when you are short of local expertise
Need more information?
Contact us if you need more information on our Support Services.