Design Proposal:
The InFocus Photography website is a demonstration website. This site is an opportunity for me to try some new design options and techniques in displaying large format images.
Of course, another benefit is that I can show off some of my photographs from the trip.
Note, the site has not been fully performance optimised. Therefore some of the pages may load slowly.
Client:
My photography demonstration site
Date Published:
Q1 2016
 Website:
Outcome:
I had taken a lot of photographs during my visit to Antarctica, so what better way than show them off in a website design project. I had always wished to explore visual design further, and this project gave me an excellent opportunity.
I will continue to explore the potential of this site as I look for ways to present images and galleries.
Further tweaking is guaranteed.
ooOO OOoo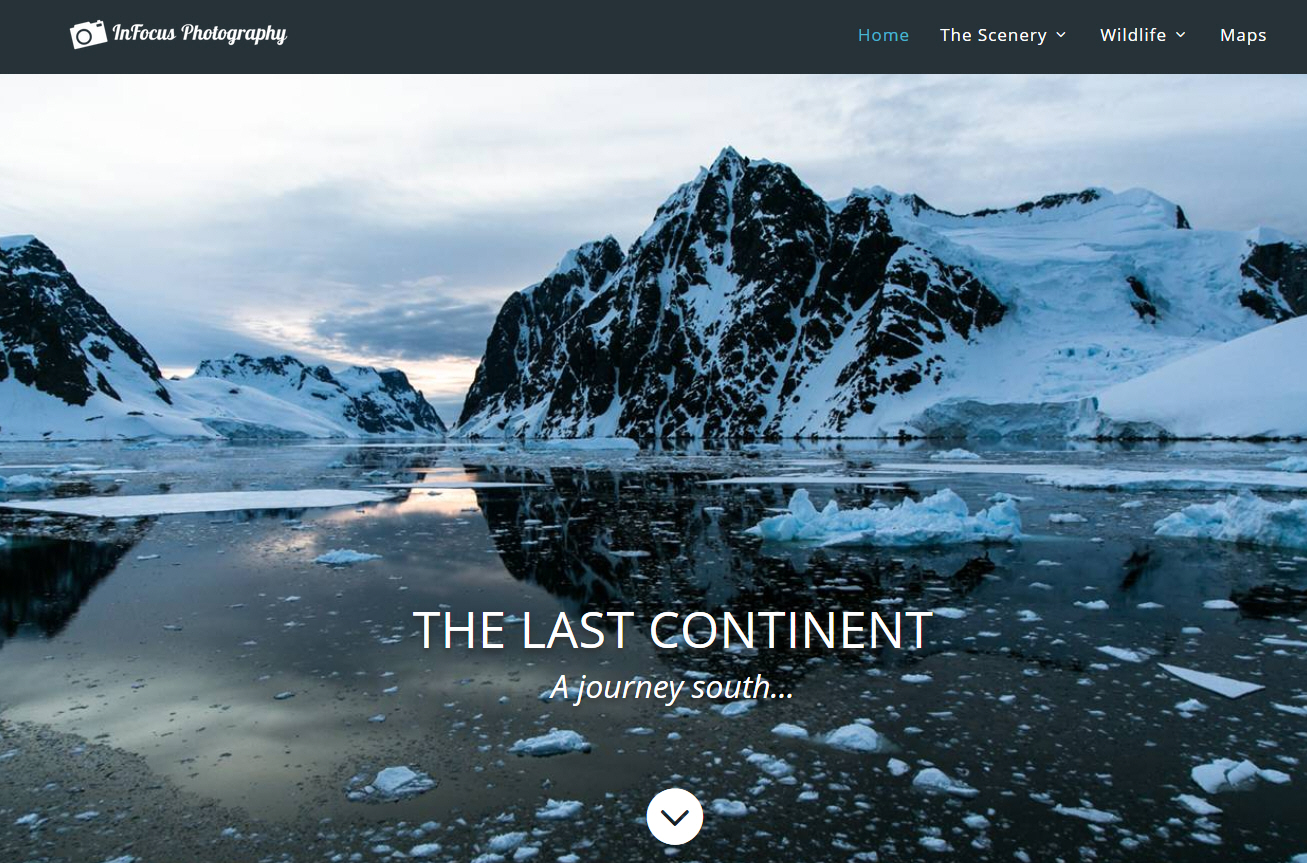 When the Patchworkers and Quilters Guild of Victoria inc needed to update and rework a new web site, Glen Edwards name was mentioned.
Consequently, he sent us a proposal which we found comprehensive, concise and easy to follow. We accepted the proposal and are extremely happy with the result.
When dealing with Glen,we find he listens to our problems and queries and quickly comes up with a simple solution to follow, as we have a membership who have a diverse range of computer experience.
I would highly recommend Glen Edwards of Tolmie Systems to set up and maintain your web site.